Dear Neighbor, 
We're thrilled to announce that the next phase of the North Promenade rehabilitation in historic Allegheny Commons begins next Monday, June 19!
The reconstruction of the North Promenade will stretch from Federal Street toward the George Washington Monument, building on the progress from the first phase completed in 2021 and the award-winning restoration of the historic Patricia Rooney Memorial Fountain, a focal point of Allegheny Commons Park. New park lighting, pathways, and benches will be installed, as well as a pedestrian friendly crossing at Arch Street.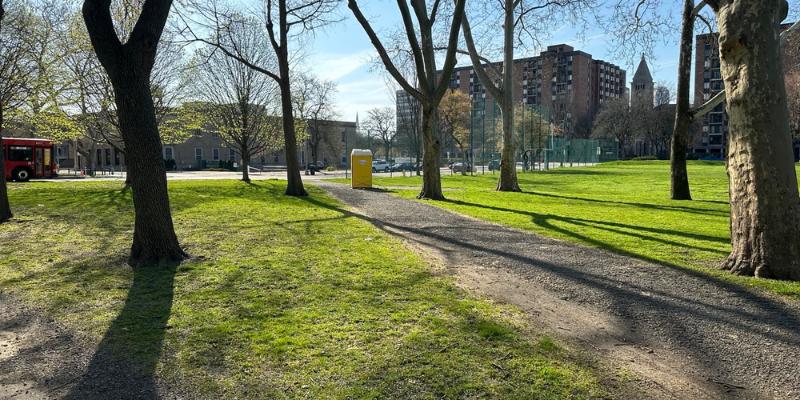 This project is made possible in part by a grant from the Commonwealth of Pennsylvania, Commonwealth Financing Authority, funding from the City of Pittsburgh Parks Tax Trust Fund, and thanks to our generous supporters.
It's an honor to have this opportunity to enhance a treasured part of one of Pittsburgh's most remarkable communities. Please click here to learn more about this unique project and how you can support the Parks Conservancy's ongoing work in Allegheny Commons.
Sincerely,
Your Friends at the Pittsburgh Parks Conservancy 
P.S. Stay tuned for project updates in the coming months and a grand reopening community celebration of this section of the North Promenade later this year!